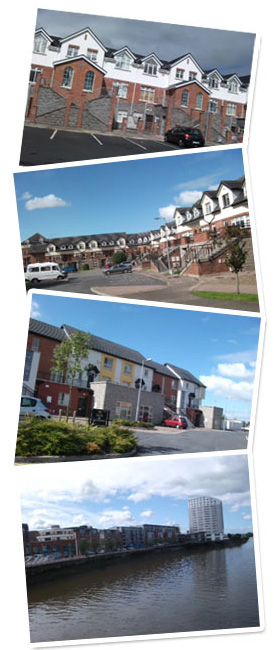 Our Maintenance Department has over 10 years direct experience in Property Maintenance and Grounds Keeping in Limerick and the Mid West as well as Cork, Kerry, Tipperary, our aim is One call covers all for Property Maintenance Issues.
We believe property is one of the most expensive assets of any person or business can and represents a significant investment. However, maintaining this asset is a major undertaking in both time and money, which can divert you away from other business objectives. In recognition of this Simply Rent Property Maintenance Services aim to provide you with a single source solution for the maintenance of your building whether it be a single house or block of apartments or a Commercial Premises.
We are fully insured
If you are in need of property maintenance services, we invite you to contact us. We will provide you with a free estimate and offer you high quality materials and service at a competitive price.
Here is a listing of what we can do for you.
Carpentry
Cleaning Services
Decking
Drains & Water Jetting
Electrical
Gas Boiler Fitters
Handyman
Landscaping
Painting and Decorating
Pest Control
Plumbing & Heating
Power washing
Roofing repairs
Tiling
Windows & Gutter Cleaning
Complete and seamless property maintenance services.
Simply Rent Property Maintenance Services is a full service property maintenance company based in Limerick with a service radius covering the entire county. We offer year round services to residential and commercial properties. We provide and arrange complete property maintenance services that you can depend on.
What ever your Property Maintenance need is, call one of the Simply Rent team and we will be happy to advise.